You own the game!
Blockchain gives you this unique opportunity, to really be part of the process and own a piece of the game that you love to play.
You are no longer tied to a company that can simply ban your account and you are going to lose all your stuff. What you earn, bought and own is on your blockchain wallet.
The Forgotten Coin (FTC) is a BEP-20 token launched on Binance Smart Chain. As a result, it is secured by BSC's hybrid consensus mechanism which combines Proof-of-Stake with Proof-of-Authority into the Proof of Staked Authority (or PoSA) consensus.
JOIN THE ICO
Monetization
The backbone of the metaverse economic system is the FTC Token, which will be listed on various exchanges and trade for with other cryptocurrencies or paper money. Players will either trade FTC or earn FTC by performing various in-game tasks. Services via player owned businesses will be paid for in FTC and all the future Sales will be held in FTC, as well as having the marketplace operate on FTC trading. You can always convert your in-game FTC for your local currency.
NFT Utility
In-game assets are NFTs, each coming with different and unique bonuses based on rarity. Some NFTs will be required to perform profession actions and by launching limited collections, we'll create Unicity and Demand. You can collect them for the appearance or invest them into earning more FTC by playing.
Entrepreneurship
Investors can purchase "virtual estate" on the continents, in the form of Battle Land, Villages and Cities.​ As Landowners, they get a percentage of anything acquired from their land, or rent spaces to businesses and take a cut from the profits.
Knight
The Knight is the perfect war machine. This warrior calls the battlefield his home and the people in his battleline, his family. Due to his upbringing in a band of warriors, the Knight follows a strict code of honor and keeps a close link with his ancestors, drawing power from their spirits and bringing their wrath to the field of battle. Even when there are no wars to fight in, or kings to serve for, the Knight must always hone his skills and his senses, so he travels to all corners of the land in search of adventures and the glory of defeating the most fearsome of foes.
Assassin
The Assassin is a master of the shadows and disguises. Due to his intense training in a secretive group, honed in hours of playing in the shadows, the Assassin can blend with the shadows and use his intuitions to track his targets, prowling his prey from afar, ready to leap and attack at the most opportune moment for the assassin, catching his target by surprise and usually taking its life before the prey can even sense the sharp pain of a blade piercing its soft parts. The Assassin then takes his trophy and leaves the scene before the attack can be seen.
Warlock
The Warlock is a master of the blades, the cold steel is brought to life in the hands of a skilled warlock, treating them as extensions of his own body. From a young life, children are brought to a shadow organization and undergo a grueling training regime, meant to break the weak willed and sharpen the most skilled of the soon to be warlocks. During this process, the Warlock is thought on how to channel mystical energies of the arcane and imbued his body, and his weapons with the power of the stars themselves.
Mage
Mages are special humans that have developed a strong bond with the elements. Either through years of rigorous study or from a stroke of genetic luck, the Mage has power of the elements and can manipulate the flow of energy in the Universe. This includes the power of illusion, the power of telekinesis or, for some more gifted individuals, power of time itself. A mage can appear no younger than 20 summers, and yet, he could be hundreds of years old, holding countless secrets and spell in his head.
Project
Roadmap
With the roadmap, we aim to offer a concise picture of how the project is expected to progress. We want to release the playable Alpha as soon as possible and start de Play2Earn Economy within the main game.​
Phase 1

Q1 2021

Gathering the team

Game Development Begins

Community Planning

Implementation with BSC

Early prototyping

Milestone Scheduling

Phase 2

Q2 2021

Website 1.0 release

Whitepaper 1.0 release

Social media presence

Promotional Campaigns & Community Building

Token Planning

Releasing teasers & leaks

Phase 3

Q3 2021

First NFT sale ( 50% discount )

Community rewards with NFTs

In-game footage and leaks

Lite Version planning

Support for other wallets

Tokenomics & Smart contracts created

Phase 4

Q4 2021

Lite version release

Security Audit succesfully passed

Website 2.0 release

Lite version 2.0 release

Land system prototype

Graphics Improvement - AAA Level

ForgottenChain Internal Alpha

ForgottenVerse - Metaverse Planning

Phase 5

Q1 2022

ForgottenValley - Planning

Character Customization

Land gameplay internal alpha

Metaverse integration - All games in one application

NFT re-design & distribution

Phase 6

Q2 2022

Community Rework

Initial Coin Offering - Forgotten Coin

NFT Sale ( 25% discount )

Closed Public Alpha - ForgottenChain

Land sale ( 50% discount )

Phase 7

Q3 2022

Play-to-earn release

ForgottenValley - Development

NFT Marketplace release

Open Public Alpha - ForgottenChain
Team
members
Who are we? We are Forgotten Chain! A team of hardcore gamers that have played tons of games out there and have learned to decompile them to their basic mechanics.​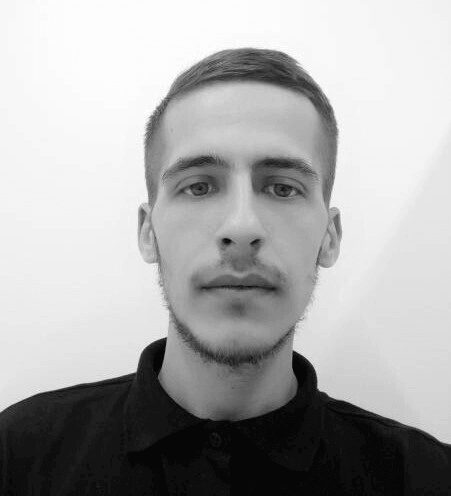 Ovidiu Nistor
Game Tester
About the team

We are investment entrepreneurs, we've taken a look at the crypto market and invested here and there based on a thorough research.​ We are solution driven and we let our creativity run wild, maybe that's why our project is so ambitious and promising, we have taken everything we've learned and made a viable business model.​

Most of us have worked in the IT industry, and in different projects, but we want this to be our major breakthrough. We're a young team based in Romania, but we have got lots of experience in a wide variety of fields.

We've also got a young team of devs that work their butts off and write code as a passion, they've worked freelance for a while now, but they're all gamers and have seen the value of our solution and want to work on driving this to completion.​

Everyone is here to prove their value and provide all the best for the community and consider this their passion project.